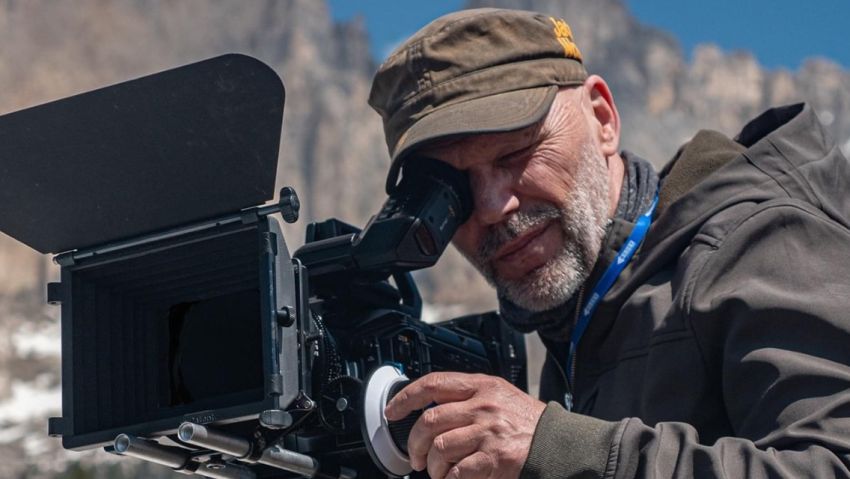 STORYTELLING THROUGH MOVING IMAGES
STORYTELLING THROUGH
MOVING IMAGES
Nice to meet you, we're RE-PROJECT!
Roberto Condotta
He has been involved in video and communication for over twenty years.
He has worked for several years for Italian and foreign television (RAI, ORF, Mediaset, Discovery Channel, Sky, Arte), making documentaries and travel reports in various parts of the world.
Strongly attached to his region, he has for many years made documentaries for the Italian and German-speaking regional RAI, which tell the story of South Tyrol.
For more than 20 years, he has been organising Italian-language courses in Video Shooting Techniques for clubs, state, provincial and vocational schools, focusing on the significance of the video image.
In 2010, together with Elena Serina, he founded RE-project snc, a Video and Communication production company, for which he is in charge of Direction, and Production.
ELENA SERINA
Graduated in Geology at the State University of Milan, in 2009 she moved to Merano and here she approached the world of video productions.
In 2010, together with Roberto Condotta, she founded RE-project snc, a video production and communication company, for which she mainly takes care of organisation, research, administration and supports Roberto Condotta in the management of video courses. She is present on filming sets not only as a production secretary, but also as a set photographer.